A new generation of high-power mixed-signal arrays (IR-LED Array) light technology , processes newer, higher efficiency, and further irradiation , lower heat and longer life ; the light fades less than 5% within two years , three years warranty .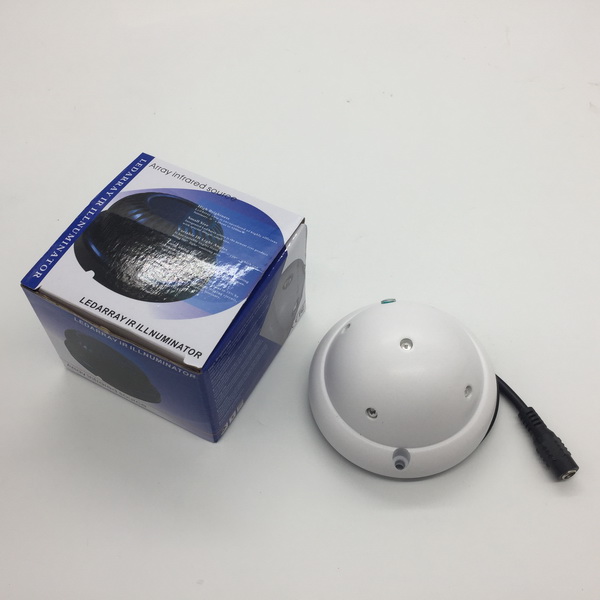 3.5 " hemispherical infrared light, infrared power 4000mW / 850nm, 50-150 square meters infrared range , indoor , power 11W, power supply DC12V / 2A, 180 degree angle of divergence purposes : for 2.8-6mm Hidden camera fill light.

The picture is clear and noiseless, and the light is uniform. It is much better than traditional LED lighting. Suitable for all kinds of indoor monitoring environment. Such as shops, convenience stores, warehouses, offices, supermarkets, schools, prisons, banks, factories, communities and other places.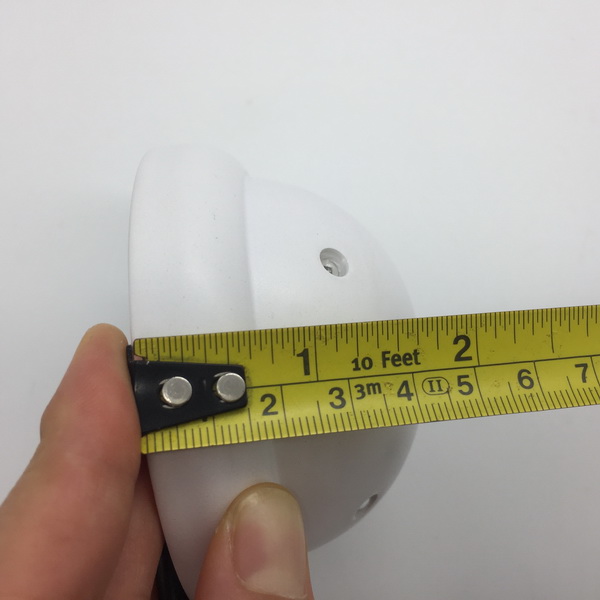 | | |
| --- | --- |
| Model | LMII-100R |
| Pictures | |
| Protection class | IP60 |
| Voltage | DC12V/2A |
| Infrared wavelengths | 850nm |
| Infrared Power | 4000mw |
| Power Consumption | 11W |
| Viewing angle | 180° |
| Size | 90*45mm 90*90*70(backing) |
| Operating Temperature | -40ºC-60ºC |
| Material | High thermal conductivity aluminum |
| Color | Off white |
| Work | Light sensor open |
| Weight | 500g |