Input Voltage : AC110/220V
Input Voltage Frequency : 60 Hz/ 50 Hz
Output Voltage : DC 15V
Total Output Current : 32A
Total Outputs : 16 channel
Fuse Type : PTC (Resetable)
Fuse Rating : 2000MA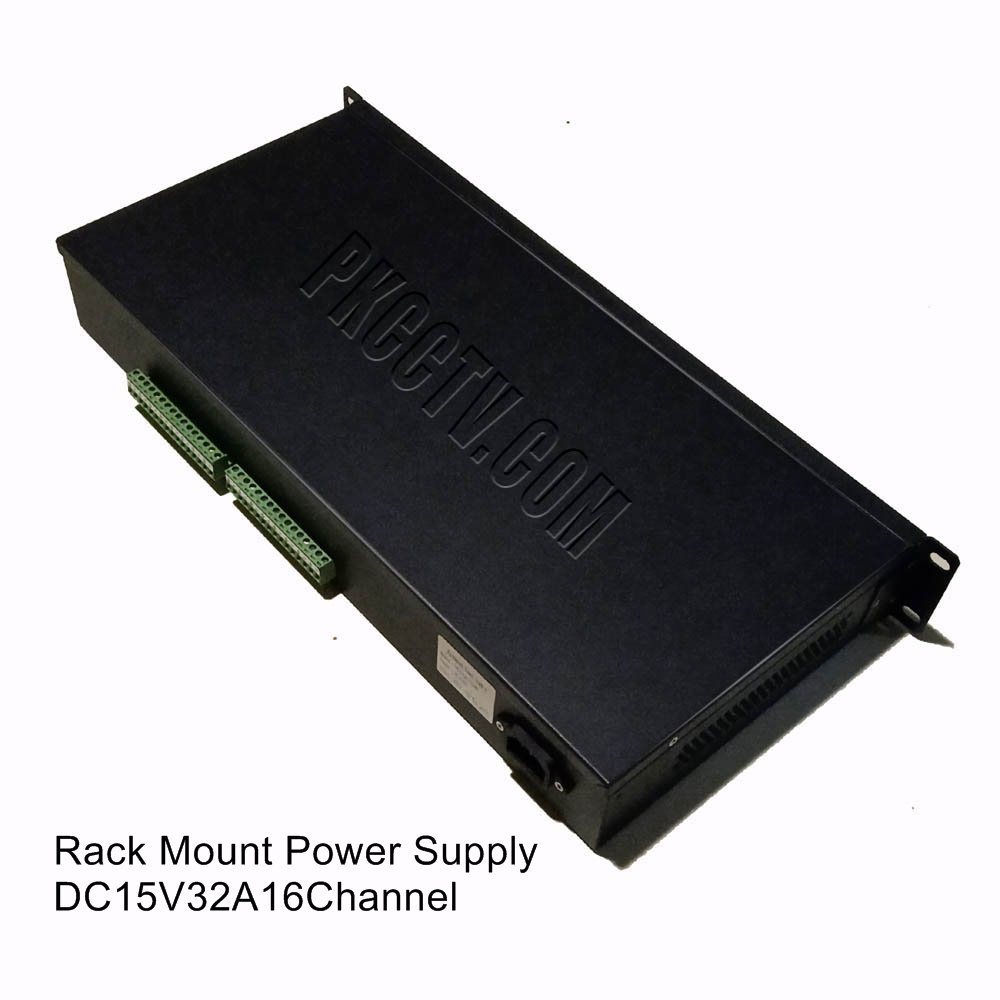 Features :
Circuit short protection: when short condition occurs, independent PTC fuse will open the circuit,when condition removed, PTC fuse will automatically back to close. High voltage protection: each output has independent PTC fuse.
Application : CCTV Camera, PTZ, IR Illuminator, Video Processor, Access Control , etc.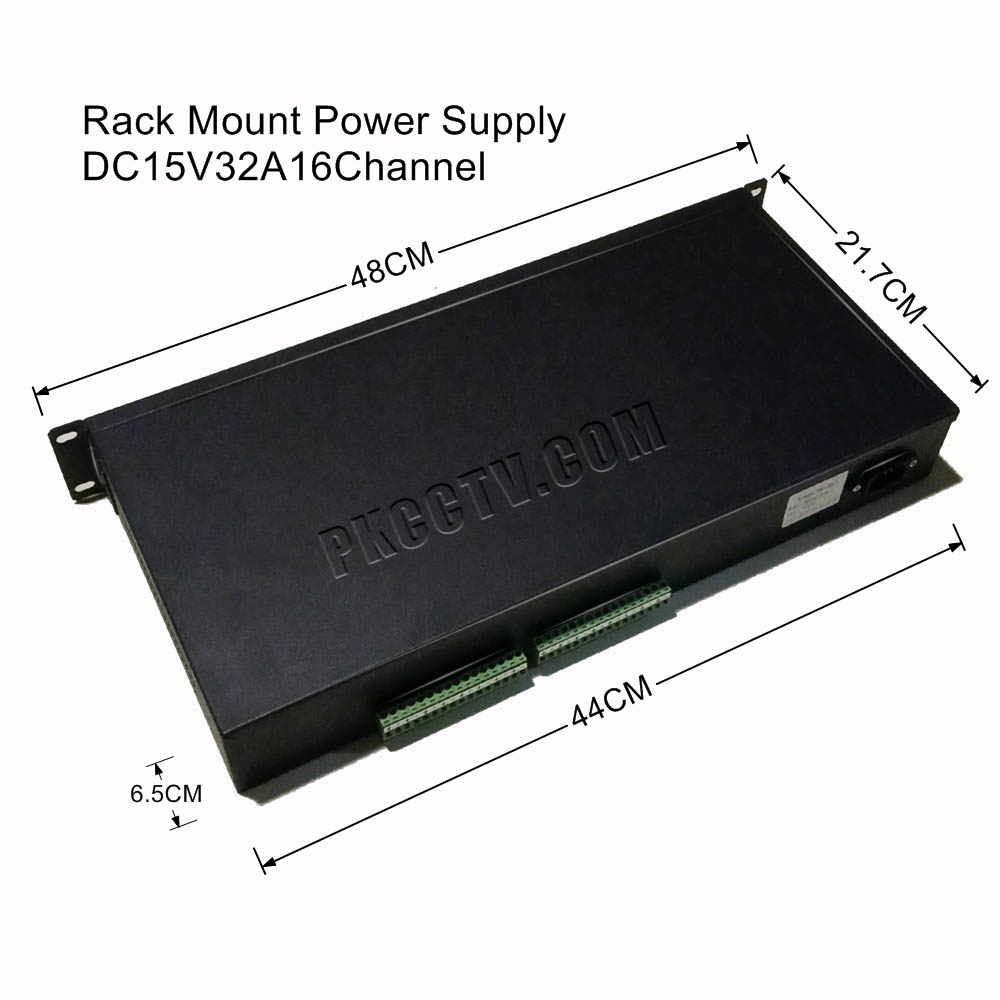 product Dimension : 480(440)x217x65( mm )
Net Weight : 3.6Kg